Mozart Dinner Concert
the unique Mozart experience in Salzburg • since 1986

By visiting our performance you will be taken back to Mozart's time. Enjoy an evening likely to have taken place in 1790 - in the Baroque Hall lit by candles, having a dinner based on historical recipes, listening to a concert with musicians in authentic costumes and the music of Wolfgang Amadeus Mozart. And this music is most important to us. We celebrate it. Every single evening!
Baroque Hall St. Peter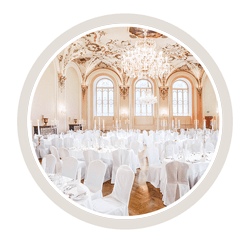 The Baroque Hall is part of the famous Benedictine monastery St. Peter in the heart of Salzburg. It's one of the last concert halls in Salzburg where real candle light is still lighted up.
The historical dinner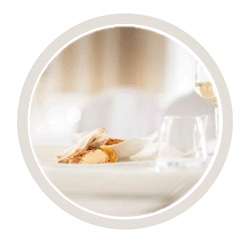 Enjoy a unique three-course-dinner, based on recipes of the 18th century and served in the concert intermissions. Savour the very finest cuisine in the oldest restaurant of Europe
The concert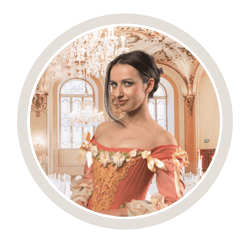 Experience arias and duets from "Magic Flute", "Figaro" and "Don Giovanni" as well as "A Little Night Music" performed by Amadeus Consort Salzburg