New Year's Eve in Salzburg
MOZART DINNER GALA 2023
an exquisite New Year's Eve gala dinner meets the "Queen of the Night"!
In addition to an exclusive gala menu, you can expect the most beautiful arias and duets from "The Magic Flute", "Don Giovanni" and "Le Nozze di Figaro".
In accustomed musical quality and in a very "New Year's Eve-like" mood, the singers and instrumentalists of the "AMADEUS CONSORT SALZBURG" guide you through the evening. The highlights of the concert are certainly the two major arias of the "Queen of the Night."
The team of the St.Peter Stiftskulinarium has put together an exquisite, festive gourmet menu for you!
5 Course New Year's Eve Gala Menu
Gratinated oyster
Champagne espuma
Marinated, cold-smoked fillet of beef
tomato salsa/pecorino cheese/"Vinschgauer" bread
Duet from the shrimp
bisque/praline
Cold saltimbocca
tomato mousseline/Beurre Blanc
Fillet of Salzburg milk fed calf in a spinach coat
pyramid cake of potatoes/romanesco/sauce choron
Mille Feuille from the Mozartkugel
nougat/marzipan/pistachio
or
New Year's Eve menu vegetarian
Tomato bonbons
Tomato leather/vegan mozzarella
Variation of the colorful beet
date/pecan/yuzu
White tomato essence
basil caviar
Beluga lentil croquettes
cranberry/vegan bacon
Ravioli "al porcino"
porcini mushrooms/cashew nut
Flambé figs
port wine/chestnut/chili
Information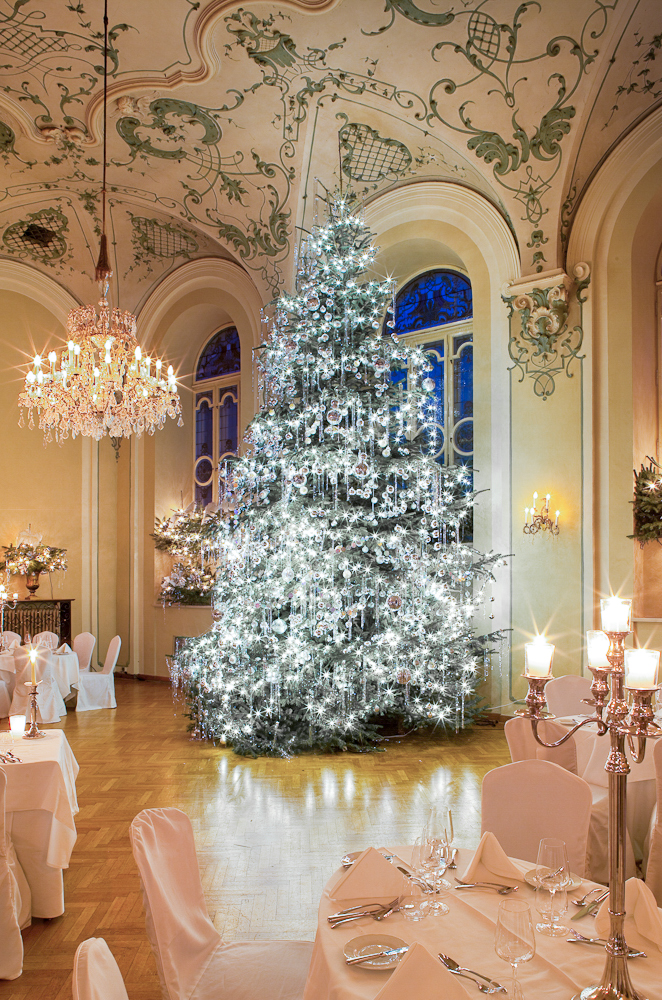 December 31, 2023, 6:30 pm, Baroque Hall, admission from 5:30 pm
Seating will be assigned according to the order reservations are received.
The event ends at approximately 10:30/11:00 pm. Of course, you are welcome to spend the turn of the year in the Baroque Hall.
Increased drink prices apply on this evening. The appropriate wine or drink pairing can be pre-booked for EUR 99.
Feel free to contact us at: offce@mdc.co.at
No free cancellation possible.
Booking
Tickets: € 239,- (without drinks)

If you have any questions, we will be happy to advise you! Changes reserved.
We kindly request formal evening attire.